Who Are We? Queer Voices in Landscape Architecture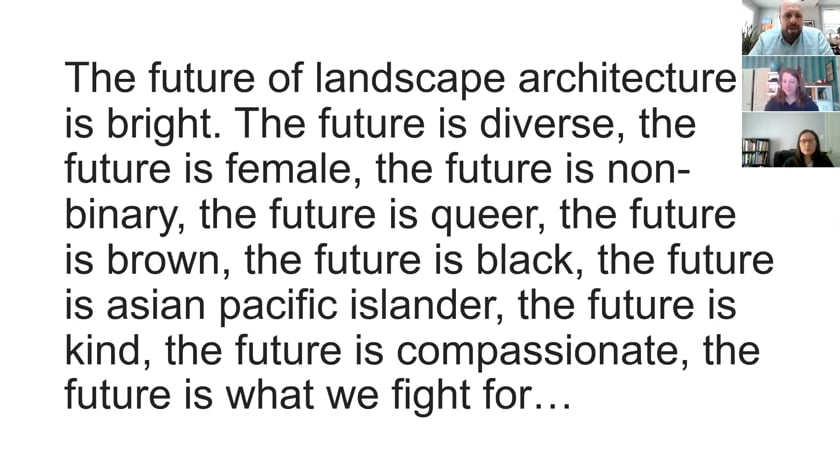 Time for A Landscape Lesson with Kelley Oklesson
Kelley Oklesson is the founder and principal of Groundsmith Collective, a local design studio based in Hyattsville, Maryland.
Her studio provides conscientious landscape design services with a focus on promoting responsible social and environmental change.
Kelley has twelve years of experience in the landscape architecture field focused on identifying, facilitating, designing, and managing and inspiring assortment of sustainable projects.
The design studio lives by the words of though leader Mickey Fearn, "innovation, creativity, and systemic solutions grow in the gaps between the disciplines."
Kelley's true passion is to discover and reveal opportunities for supporting environmental kinship while building relationships between people through the design experience.
Mentorship Matters: Reflections with Kelley Oklesson, LEED AP
Featured on Stories
I'll always appreciate public interest design and  social impact design. It's an amazing opportunity for education & advocacy.
How long have you been involved with the  Neighborhood Design Center?
I've been involved with NDC since 2009. I actually got my start as a summer intern going into my senior year in the Landscape Architecture program at University of Maryland.